Our physical appearance, particularly our hair, greatly impacts how we feel about ourselves and how confident we are. People frequently consider lush hair to be an indicator of youth, vigor, and attractiveness. Thus for many people, hair loss or thinning hair can be upsetting. Hair transplantation is a surgical procedure to combat hair loss. It involves extracting healthy hair from a donor area and transplanting them in the recipient area.
"Various techniques have been successful in restoring hair growth in areas affected by hair loss or thinning," says Dr. Deepesh Goyal, a prominent hair transplant specialist in Jaipur. "While the initial results of a hair transplant can be impressive, it is important to consider the long-term effects of the procedure."
In this blog, we will understand hair transplant and what to expect 6 years after a hair transplant, including the possible results and likely problems.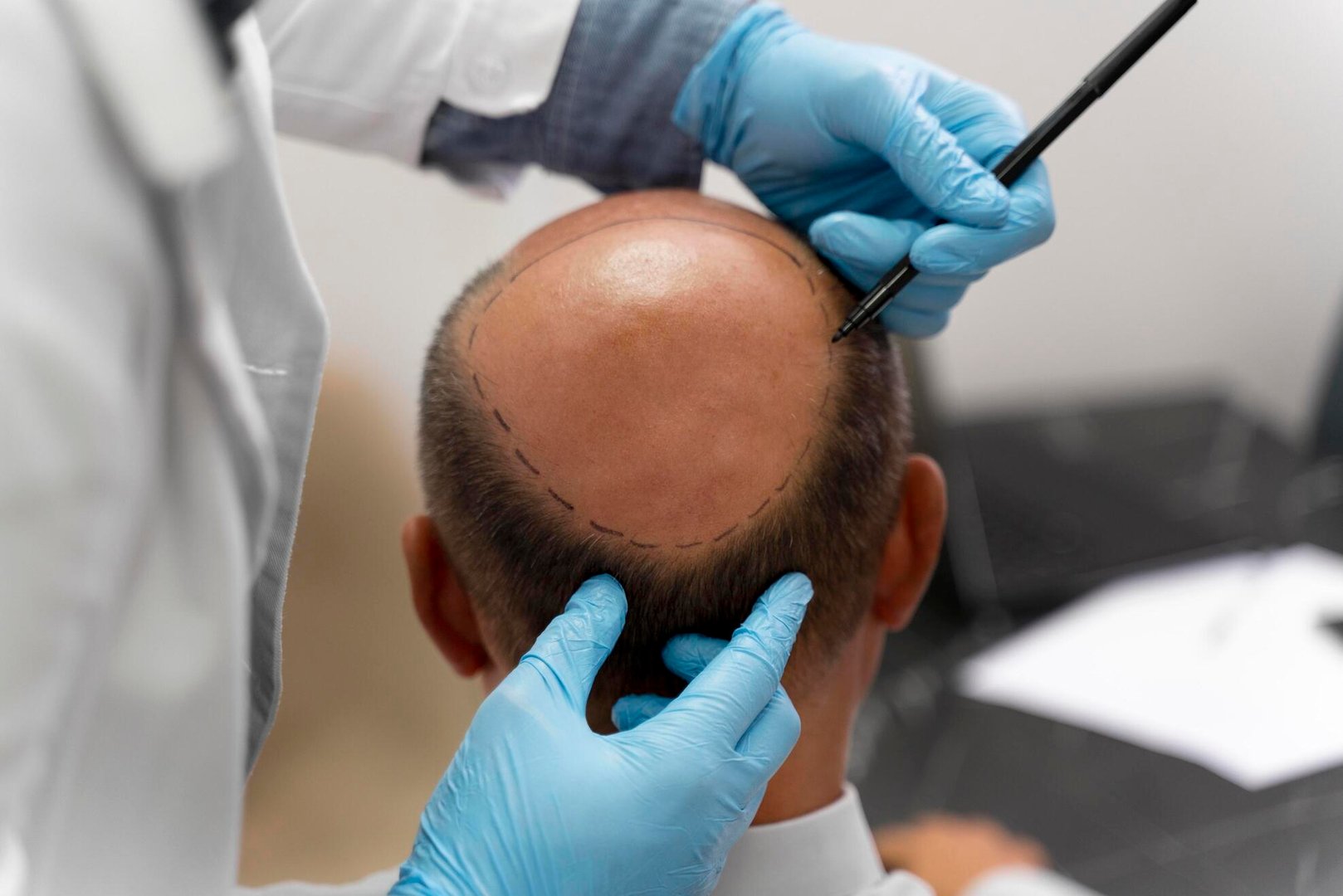 When should you opt for a hair transplant?
You should consider getting a hair transplant if you have significant hair thinning or loss that lowers your self-esteem and quality of life. A hair transplant can help bring back a more natural-looking hairline, boost your scalp hair density, and enhance the look of the hair as a whole.
Candidates for a hair transplant include individuals who:
Have significant thinning or loss of hair
Have an adequate supply of healthy donor hair for the desired result
Are healthy and do not have any underlying conditions that could impact the procedure
Are reasonable in their expectations of the procedure
Are serious about following recovery guidelines post-operation
If you are concerned about thinning hair or a balding scalp, please visit the qualified hair transplant expert Dr. Deepesh Goyal. He can help you assess your hair loss and determine if you are a good candidate for the procedure.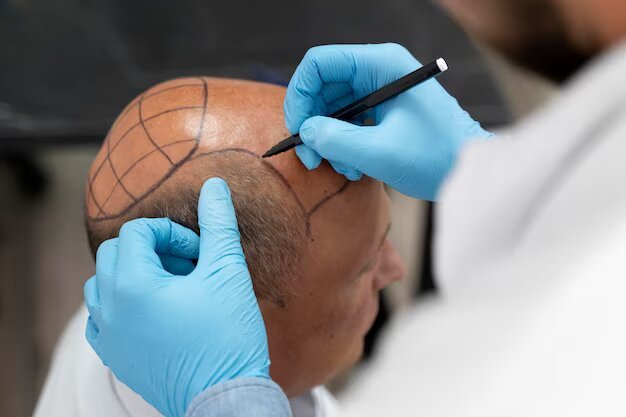 Outcome - 6 years after hair transplant
Most patients can expect significant hair growth in the recipient area 6 years after hair transplant. The transplanted hair follicles will have developed a strong blood supply and settled into the scalp. This integration results in natural-looking hair growth that should last for many years. The transplanted hair will continue growing naturally, just like the hair in the surrounding areas of your scalp.
One of the most outstanding benefits of a hair transplant is that the outcomes are permanent.
Watch the Hair Transplant Surgery performed by Dr. Deepesh Goyal in his clinic Rejuvena Cosmo care and patient's feedback after the surgery.
"Some hair loss may occur in the scalp areas not treated by the transplant. However, the transplanted hair follicles are not vulnerable to the effects of dihydrotestosterone (DHT), the hormoneresponsible for male pattern baldness," explains hair transplant specialist Dr. Deepesh Goyal.
"This means that the transplanted hair will continue to flourish, even if the surrounding hairs begin to thin and fall out."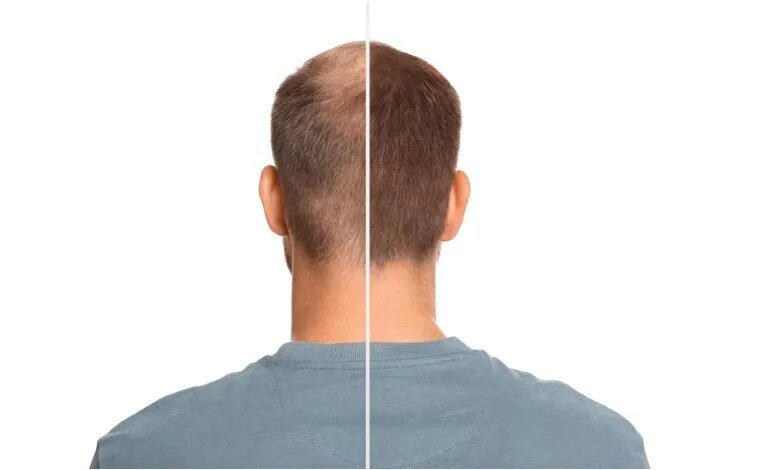 Potential problems faced 6 years after hair transplant
A hair transplant can produce excellent long-term effects; however, it is crucial to be aware of any potential issues that might develop later on. These may include:
Hair loss in other areas of the scalp: The surrounding portions of the scalp may continue to thin and become bald while the hair in the transplanted area of the scalp continues to grow. Such an occurrence may produce an uneven and unnatural appearance.
Donor area scarring or thinning: While most hair transplantation methods aim to reduce scarring, some patients may still notice noticeable scarring or thinning in the donor location. This can be particularly problematic for men who like to wear their hair short or carry a buzz-cut style.
Psychological adverse effects: Some people could feel disappointed or unsatisfied with the outcomes. Discussing your concerns with the surgeon before the operation and having reasonable expectations for the procedure is crucial.
"In any hair transplant procedure, it is possible for some patients to experience more visible thinning or scarring in the donor area. This is particularly in cases of overharvested donor area, meaning extraction of a vast number of hair follicles," adds Dr. Deepesh Goyal.
"If the thinning in the donor area persists, some patients may require a second transplant for donor hair regrowth."
Tips to prevent a second hair transplant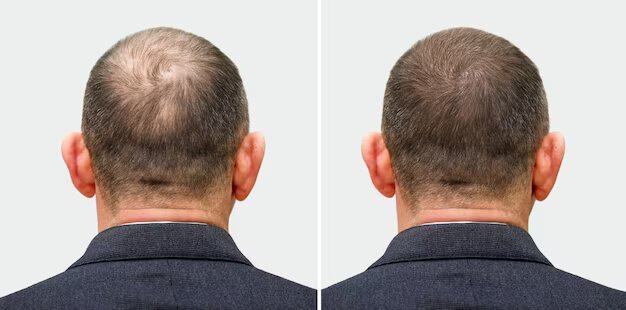 Hair transplant surgery can be a terrific option for those experiencing hair loss or thinning hair. However, taking specific measures to avoid needing a second hair transplant would be best. These include:
1. Follow your surgeon's instructions: Your hair transplant expert will provide specific home-care instructions. You must follow these instructions to ensure proper healing and get optimal results.
2. Take good care of your scalp: Following a hair transplant, it is critical to take good care of your scalp to encourage strong hair growth. This includes being gentle with your scalp and hair at all times and avoiding hair products with harsh chemicals.
3. Maintain a healthy lifestyle: A balanced diet, regular exercise, and stress reduction all encourage healthy hair development.
4. Consider other treatments: Some treatments can stop future hair loss or encourage hair growth, depending on why you are losing your hair. For instance, some people may succeed with medications like Finasteride or Minoxidil.
"Following these preventive measures will go a long way in preserving the health of your overall scalp," adds hair transplant and aesthetic surgeon Dr. Deepesh Goyal. "It is also very critical that you follow the post-transplant home care guidelines provided by your hair expert."
Home care guidelines post-hair transplant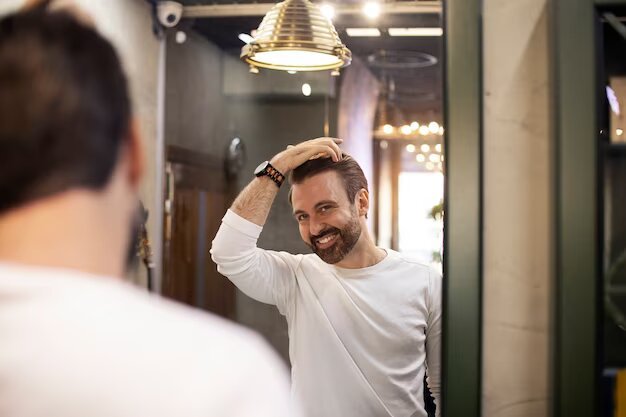 Some post-operative guidelines include the following:
Keep the surgical areas (donor and recipient areas) clean with a daily gentle wash, and tap your scalp dry with a soft towel.
Do not touch or scratch the operated sites to prevent infection and dislodging of the transplanted hair.
Use the medications and lotions as directed by your hair transplant specialist.
For a week or two, avoid any activity which causes sweating to prevent itching and irritation.
Avoid sun exposure for at least two weeks after the procedure.
Wear fabrics that are soft and do not scrape against the surgical sites.
Strictly adhere to your follow-up visits so your hair expert can monitor the progress and ensure the recovery goes smoothly.
Conclusion
In conclusion, after a hair transplant, patients can continue to experience significant hair growth in the recipient area, with permanent results that can last for 6 years after hair transplant or even longer. However, you should be aware of potential problems that may arise, including:
continued hair loss in untreated areas
scarring or thinning in the donor area
surgical complications
psychological side effects
It is vital that you choose a Board-certified and highly-skilled cosmetic and plastic transplant like Dr. Deepesh Goyal to get the best possible results from your hair transplant years later.
With over seven years of expertise and over 1000 successful surgeries, Dr. Goyal is one of Jaipur's most preferred doctors for people seeking aesthetic treatments.