Have you been born with a nasal deformity?
Has an illness or an accident left you with an unattractive nose?
Are you dealing with a deviated septum?
Do you want to have an attractive nose that fits well with your face? Then going for rhinoplasty in Jaipur is the right option for you.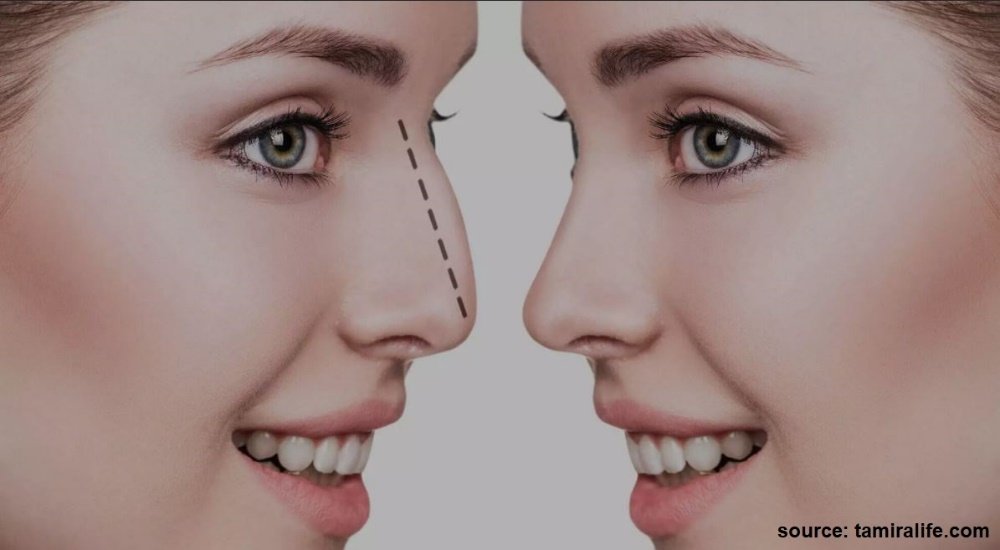 Nowadays, everyone in Jaipur has their own sense of self-identity, and you might be one of them as well. At Rejuvena Cosmo Care we understand that the appearance of a person's nose has a major impact on their self-identity.
The beauty of the nose raises the beauty of the face. That is why our clinic offers rhinoplasty in Jaipur. We aim to help the residents of Jaipur boost their confidence by giving them a more natural-looking nose.
Dr. Deepesh Goyal of Rejuvena Cosmo Care is a board-certified plastic surgeon in Jaipur specializing in different forms of rhinoplasty. He has completed several rhinoplasty procedures. In addition to surgical rhinoplasty, he has performed an equivalent number of nonsurgical rhinoplasty procedures as well.
To begin with, let us first have an overview of rhinoplasty.
What is rhinoplasty?
Rhinoplasty is a procedure that alters the appearance of the nose. You can go for rhinoplasty surgery to improve breathing, adjust the nose's shape, or do both.
The upper part of the nose is made of bone, while the lower part is made of cartilage. Rhinoplasty may alter skin, bone, cartilage or all three at the same time. You can visit Rejuvena Cosmo Care to discuss the nose plastic surgery cost in Jaipur and whether it is the right option for you.
Our surgeon will understand your facial characteristics, your nose's skin, and what you want to alter while preparing rhinoplasty. If you are the right candidate, our surgeon will create a unique treatment strategy for you.
Who requires rhinoplasty surgery?
Rhinoplasty can alter the shape, size, and proportions of your nose. It can be used to fix deformities caused by an injury, a birth defect, or alleviate respiratory problems.
How is rhinoplasty surgery performed?
For rhinoplasty in Jaipur, you can visit Rejuvena Cosmo Care or schedule an appointment with Dr. Deepesh to understand whether it is the right option for you.
Rhinoplasty does not have a set of steps that must be followed in a specific order. Each surgery is one-of-a-kind and planned according to the requirements of a person.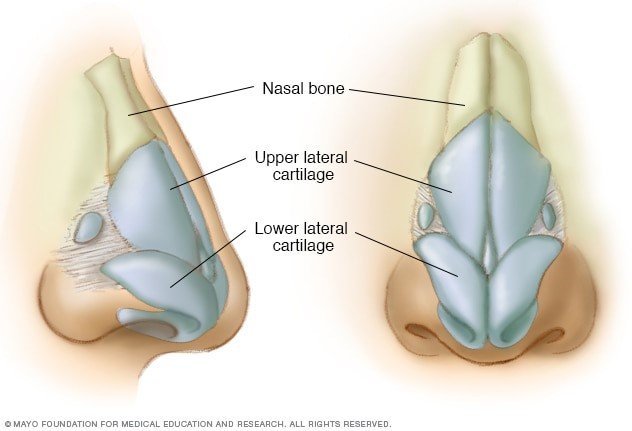 During surgery
Rhinoplasty involves either local anesthesia or general anesthesia, depending on the complexity of the procedure.
Rhinoplasty can be performed either in the nose or by a minor external cut between your nostrils. Our surgeon will adjust the bone and cartilage under your skin.
Our surgeon might change the shape of your nose's bones or cartilage in many ways. It is based on what needs to be removed or inserted, the structure of your nose, and the materials available,
Our surgeon will use cartilage from your nose or from your ear for minor adjustments. For larger adjustments, our surgeon might use cartilage from your rib, or bone from different areas of the body. After making these adjustments, our surgeon stitches the nose's incisions and places the skin and tissue.
Our surgeon may also fix the septum (the wall in the middle of the two sections of the nose) if it is curved or bent to improve breathing.
You will be in a treatment room after the surgery, where our nurses will monitor your condition. You could leave later that day or stay overnight if you have any problems.
After surgery
To prevent bleeding and swelling, you can rest with your head lifted higher than your chest. Because of swelling or the splints inserted within the nose during surgery, your nose may be congested.
Internal dressings are usually left in place for one to seven days after surgery. A splint is sometimes applied to your nose by our surgeon for safety and assistance. It stays in place for around a week on average.
A few days after surgery or after the dressing is removed, leakage, mucus discharge, and old blood flow is normal. To absorb drainage, our specialist might add a "drip pad" — a piece of gauze kept in place using a tape —beneath your nose. Our specialist will instruct you on how often to replace the gauze. Make sure the drip pad is not too close to your nose.
To avoid putting pressure on your nose, you cannot wear any glasses for at least four weeks after the surgery. Until your nose heals, you should use cheek rests or glue the glasses on your forehead.
What to expect after surgery?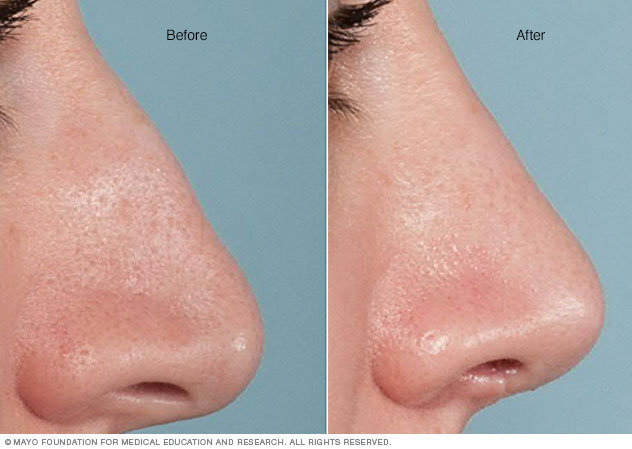 Changes in the shape of the nose may have a significant impact on how it looks. You would usually get the outcomes that are satisfactory to you. However, minor modifications are insufficient in some cases.
So, you and our surgeon can plan for a second surgery to make additional changes. If this is the case, you may need to wait at least a year for the follow-up surgery since your nose will improve over that period.
Benefits of rhinoplasty
Some of the reasons why you should go for rhinoplasty are mentioned below:
It strengthens the appearance of the nose
It helps to correct any nasal deformity
Make your face more beautiful by balancing the features of your face
Improves breathing
Improve your self-assurance
Increase your social acceptability
Give your career a lift
Why choose Rejuvena Cosmo Care for a rhinoplasty?
If you are going for rhinoplasty in Jaipur, Rejuvena Cosmo Care is the right option because of:
Dr. Deepesh Goyal, the founder of Rejuvena Cosmo Care, is one of the best plastic surgeons in Jaipur. He is a well-known name in plastic surgery with over 13 years of experience. The doctor has performed several successful rhinoplasty surgeries and many other cosmetic surgeries.
Dr. Deepesh earned his master's degree in Plastic and Reconstructive Surgery from IPGMER and SSKM Hospital in Kolkata, two of India's most prestigious medical institutions. Since we use cutting-edge technologies for our surgeries, we consistently produce outstanding results.
Our rhinoplasty surgeries are carried out under Dr. Deepesh's direction, ensuring that the surgery is completed correctly and successfully.
Rejuvena Cosmo Care's nurses are professionally trained in various cosmetic procedures and develop a personalised surgical schedule. They are one of the most important facets of our clinic. Our nurses make sure that our patients are comfortable before and after treatment. The entire team works in unison to ensure that you achieve the ideal natural-looking nose that complements your face.
At Rejuvena, we only use the latest technologies for all our treatments. All our cosmetic procedures are done using cutting-edge technology that produces excellent results. As a result, we are known for providing the best rhinoplasty in Jaipur.
Your appearance after rhinoplasty is sure to improve. We have performed several rhinoplasty surgeries with little to no complications. None of our patients have required a second surgery as most of them are satisfied after the first procedure itself.