Do you have acne scars that bother you?
Do you want to get rid of inefficient scar removal face packs and masks?

If yes, then visit us at Rejuvena Cosmo Care. We offer a wide range of acne scar treatments in Jaipur that makes your skin clear and radiant and boosts your self-esteem.
Our Founder, Dr. Deepesh Goyal, is one of the renowned dermatologists in Jaipur, having more than seven years of experience. Besides, Dr. Deepesh Goyal is also best known for his expertise in plastic surgery in Jaipur.
Dr. Goyal is skilled in various medical and surgical dermatological procedures. He will evaluate your skin condition and accordingly initiate the treatment.
After the Acne Scar Treatment, You Will Step Out of Rejuvena Como Care with A Fresh, New Look and A Pleasing Smile That Will Turn Faces at You.
Please continue reading to know about acne, acne scars, acne scar removal treatment, its benefits, and more.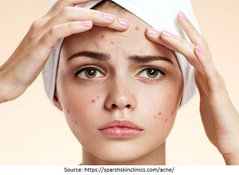 How Is Acne Formed?
Acne develops when the skin pores clog with oil, dead skin cells, and other impurities. A clogged pore favors bacterial growth, resulting in red bumps filled with pus known as pimples or acne. Acne breakouts leave scars on your skin, which reduces your confidence.
How Do Acne Scars Develop?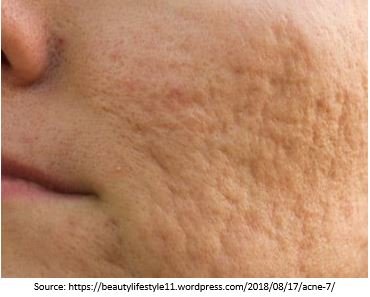 Inflammatory acne lesions such as red pimples, pus pimples, and cysts cause acne scars.
Scars develop when oil, dead cells, and toxins clog skin pores.
When pus from pimples penetrates the skin, it affects healthy tissues, causing scarring.
Severe acne will leave a scar if left untreated.
Acne scars are caused by picking, squeezing, or popping the acne.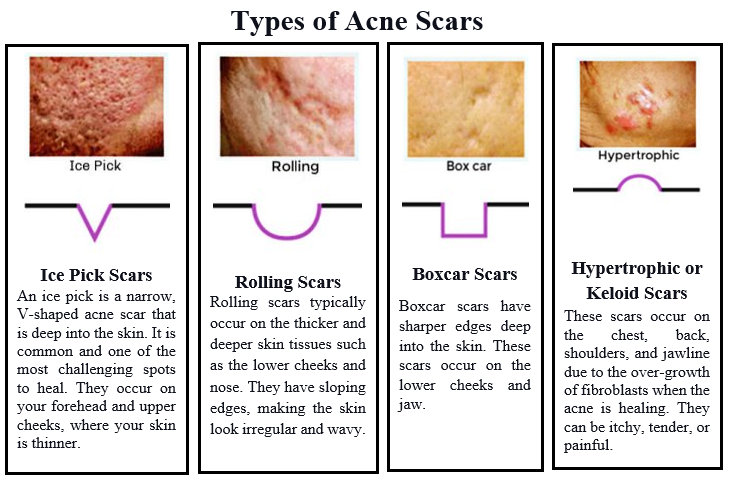 Acne Scar Treatments in Jaipur
At Rejuvena, we offer high-quality and cost-efficient acne scar treatments in Jaipur that produce effective and long-lasting results.
1. Micro-needling treatment: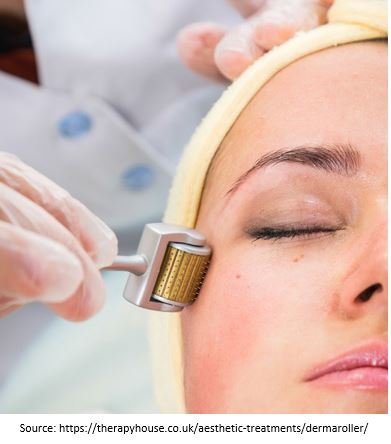 Micro-needling or derma rolling is a simple and effective acne scar treatment.
In this procedure, the doctor uses a derma roller with 190 to 540 tiny pins. The length of these pins' ranges from 0.5mm to 1.0mm.
The doctor chooses the needle size based on the patient's skin type and the area requiring treatment.
The doctor will roll the instrument on the skin to stimulate bleeding during the procedure. It will cause micro-traumas on your skin, which will kick-start the production of collagen and growth factors.
Moreover, the doctor will inject a nourishing serum on the pins to induce cell regeneration.
It treats ice pick scars, rolling scars, and boxcar scars.
Precautions to take after Micro-needling:
Do not wash your face for the rest of the day.
Do not do any strenuous activities that cause sweating.
Avoid sun exposure.
Benefits of Micro-needling:
It is a safe process for those who have good health.
A quick and less time-consuming method.
It gives glowing, rejuvenated skin and helps reduce acne scars.
2. Chemical Peeling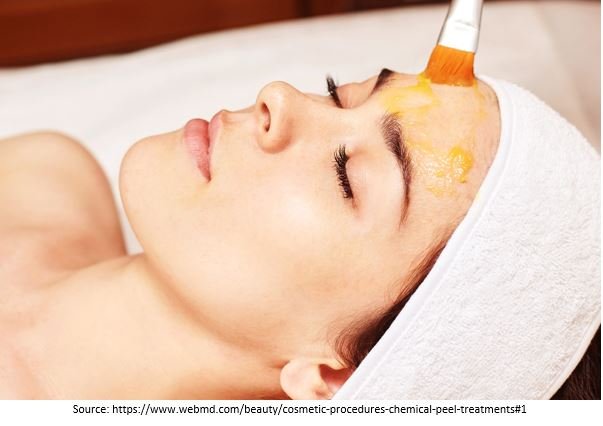 Chemical peeling involves the use of chemical agents.
It exfoliates the skin's outer layer and regenerates new skin cells.
It treats ice pick scars and skin imperfections.
It develops new skin cells by causing controlled destruction of the first two skin layers.
Precautions to take after the Chemical Peeling:
Apply sunscreen to protect the skin from the sunlight.
Avoid any invasive facial treatments for one week after chemical peeling.
Benefits of Chemical Peeling:
It is a reliable and quick procedure that you can undertake during office lunch breaks.
It rejuvenates your skin and provides a radiant glow.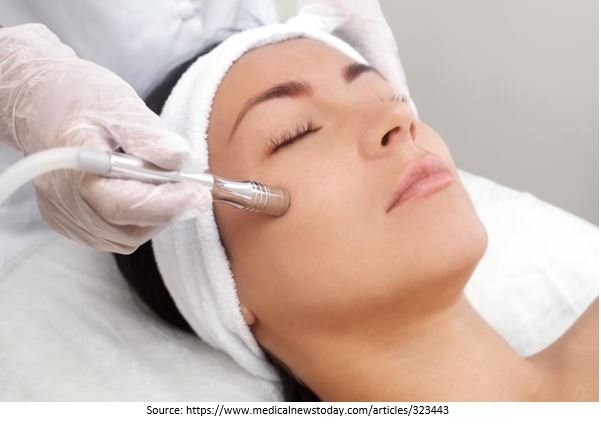 3. Dermabrasion treatment
It is an exfoliating treatment that involves the use of a rotating instrument.
It helps remove the outer skin layers of the face.
It can treat acne scars, fine lines, sun damage, and uneven tone.
Precautions to take after the Dermabrasion treatment:
Take the prescribed medications to prevent infection.
Keep your face clean and moisturize it.
Benefits of Dermabrasion treatment:
It helps in the generation of new healthy skin.
There is a remarkable reduction in acne scars.
It also removes dead skin cells.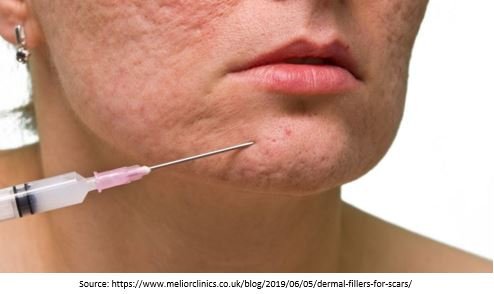 4. Derma Fillers
These are gel-like substances that include collagen, commercial filler, or fat.
They help reduce acne scars such as boxcar scars or rolling scars.
They are injected under the skin on the 'dermis' layer to plump it and smoothen the deeper scars.
Precautions to take after Derma filler procedure:
Do not apply topical products to your face.
Avoid scratching or rubbing the treated area.
Benefits of Derma Fillers:
They help reduce severe acne scars.
It also improves skin texture.
It can also restore volume, smoothen fine lines and enhance facial appearance.
Their effects last for 6 to 18 months. However, some can be long-lasting.
5. Laser Acne Scars Treatment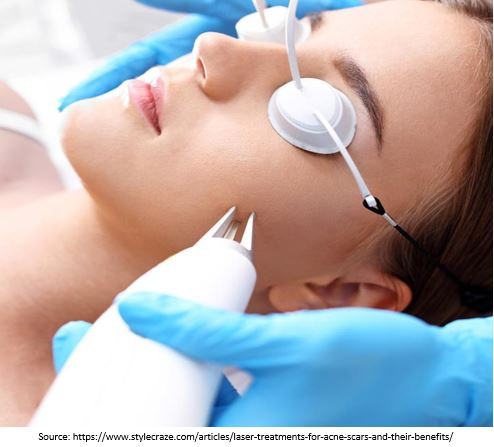 The laser acne scars treatment involves using focused projection of very short-pulse or ultra-pulse energy light beams on the skin.
It initiates healing of the wound, collagen production and improves signs of aging.
It is beneficial in treating boxcar scars, ice pick scars, or rolling scars.
Precautions to take after the laser acne scars treatment:
Avoid direct sun exposure.
Avoid scratching and rubbing your skin.
Benefits of Laser Acne Scar Treatment:
Exfoliates your upper skin layers.
Eliminates severe acne scars and initiates new cell growth.
Reduces the scar tissue and activates collagen production.
It helps restores the skin in place of scar tissue.
Treats acne scars without damaging your skin's epidermal layer.
Why Should You Choose Rejuvena For Acne Scar Treatment in Jaipur?
You will undergo acne scar treatment in Jaipur from Dr. Deepesh Goyal, one of the leading dermatologists in Jaipur.
We have a higher success rate and have served most of our clients with 95% satisfaction.
Our clinic has US-FDA-approved, advanced equipment for a wide range of skin treatments.
We also offer easy payment options as we prefer charging per sitting.
Book an appointment or visit us at Rejuvena Cosmo Care to avail of the best acne scar treatment in Jaipur.