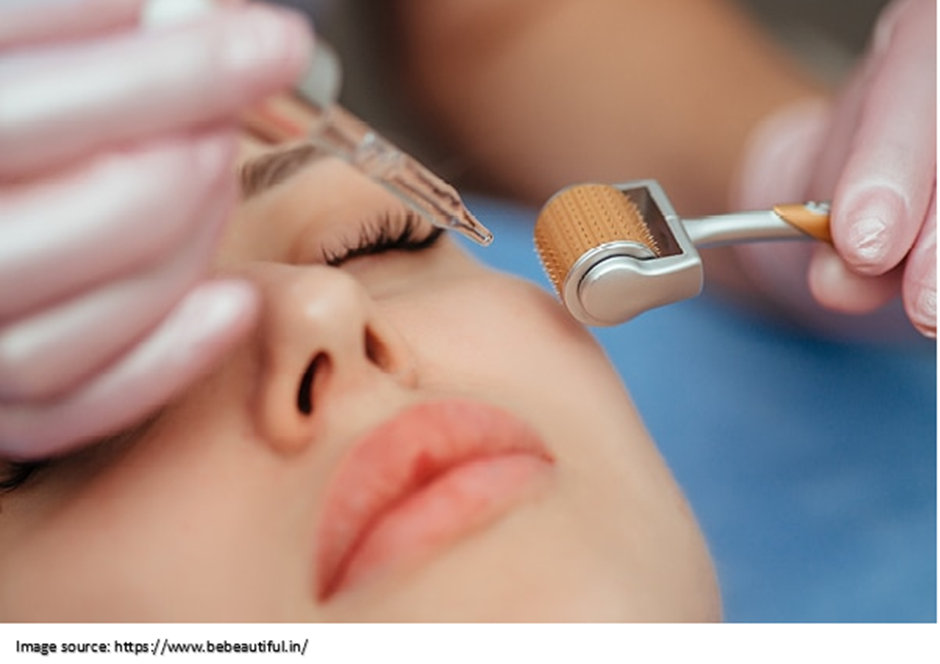 Everyone loves flaunting their flawless, radiant skin. But most of the time, we fall short of having the perfect skin we want and instead spend time trying to treat pre-existing skin conditions like acne, fine lines, wrinkles, sagging skin, etc.
Many of these involve costly treatments, which is concerning. However, some procedures are less expensive or risky than other cosmetic ones. One such treatment is the derma roller, also known as micro-needling.
A derma roller is a skincare tool to improve skin radiance, rejuvenate skin, treat acne scarring, and reduce aging.
At Rejuvena Cosmo Care, Dr. Deepesh Goyal offers safe and effective derma roller treatment in Jaipur. He is regarded as one of the best plastic and cosmetic surgeon in Jaipur.
Moreover, Dr. Deepesh Goyal has performed several derma roller procedures with excellent outcomes. Besides, he is skilled in various cosmetic procedures, such as hair transplant, breast augmentation, lip surgery, fat transplantation, face surgery, and reconstructive cosmetic surgery.
This article gives an overview of the derma roller, its procedure, benefits, after-care instructions, and possible side effects.
So, let's first know,
What is Derma Roller?
It is a simple handheld skin roller with 192 surgical steel microneedles that can open pores in the epidermis without damaging the skin. After about an hour, the skin pores close, but your skin can absorb creams and lotions much more effectively during this time. This process is known as collagen induction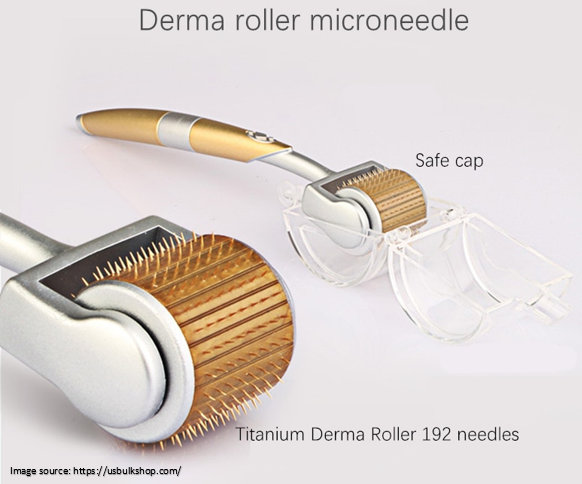 therapy or CIT.
To make this process even more effective and to guarantee that your body receives the nutrition it needs, we even provide vitamin-rich treatment cream.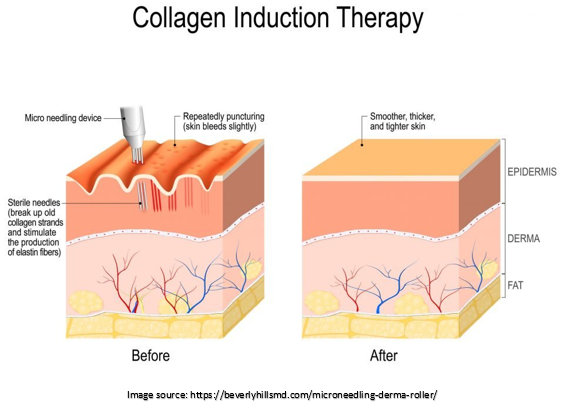 How does Derma Roller Work?
The size of the needles would depend on the area used and the particular skin condition, whether you were using a derma roller for face scars or some other skin problem. According to each person's requirements, the dermatologist selects the needle.
For instance, your dermatologist may use needles 0.5mm in size for light acne scars. In contrast, they may perform the procedure with needles 2.0 mm to 2.5 mm in size for enlarged pores.
Below is a step-by-step procedure of derma roller treatment:
First, the doctor sterilizes the needles to avoid infection, and then wash your face with a gentle cleanser.
Further, the doctor may apply a numbing cream to the areas where the device will be used, depending on your pain threshold and the size of the needle.
Then, they will gently begin rolling the device over your skin approximately 6 to 8 times in the same directions (for example, vertically) and repeat until the entire face is covered.
Once finished, the dermatologist may turn around and begin rolling the tool perpendicularly from the original position and ensure to apply the device to all exposed skin.
Now, let's discuss about,
Cost of Derma Roller Treatment in Jaipur
Depending on the skin condition, underlying cause, and required number of sessions, derma roller treatment cost in Jaipur at Rejuvena Cosmo Care may vary from person to person. However, we offer inexpensive and result-oriented derma roller treatment in Jaipur.
The procedure typically requires 3 to 6 sessions, depending on the skin's needs. A single derma roller treatment session can cost anywhere from Rs 2,000 to Rs 5,000.
Benefits of Derma Roller Treatment
The significant benefits of derma roller treatment include:
It can treat skin problems such as acne scars, as it helps stimulate elastin and collagen in the skin.
It helps in smoothening out the fine lines in a natural way.
By promoting collagen, which helps the skin regenerate from the inside out, derma rollers can aid in the repair of sun-damaged skin.
Additionally, it facilitates the rapid absorption of any topical treatment.
Reduces the appearance of stretch marks and hyperpigmentation.
After Care for Derma Roller Treatment
For the next 48 hours, only wash your face with plain water and a mild cleanser.
Use a mineral-based moisturizer to keep your skin hydrated and prevent dryness.
Refrain from wearing makeup for at least 12 hours after the treatment.
Apply sunscreen with a minimum SPF of 30 after the procedure.
Side Effects of Derma Roller Treatment
One of the most typical side effects is the redness of the skin. It might look like a sunburn, but it usually goes away with time. Within one to three days, the majority of the side effects disappear. Those are:
The skin may become rougher and drier than usual.
You might notice inflammation after the treatment if you have sensitive skin.
Do not panic; pain and minimal bleeding are common side effects during the procedure.
Other frequent side effects include bruising, skin irritation, and new acne outbreaks.
Derma rollers are a simple and less expensive alternative to other cosmetic procedures for treating any surface skin conditions. But keep in mind to speak with your dermatologist and get treatment for conditions that affect the deeper layers of the skin.