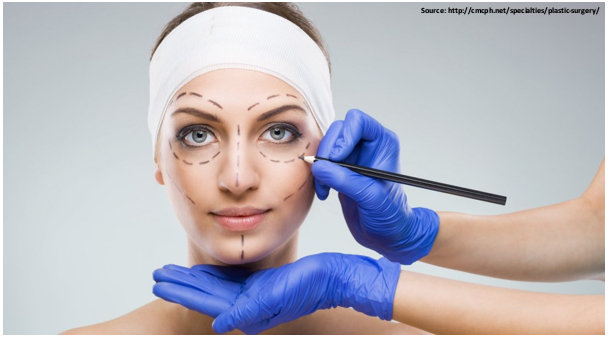 Because our facial expressions allow us to engage and communicate with one another, face surgery may be required. Our looks influence others' perceptions of us. Some are born with facial deformities such as a birthmark, cleft lip, or other congenital impairments. In contrast, some may like to improve certain portions of their face. Many issues, including sun damage, effects of aging, and previous facial trauma, can be treated with procedures performed by a trained plastic surgeon.
At Rejuvena Cosmo Care, Dr. Deepesh Goyal performs various types of advanced plastic surgery in Jaipur. Dr. Deepesh Goyal is an experienced plastic surgeon in Jaipur. He specializes in a wide range of facial surgeries, including facelift, eyelid surgery, browlift, rhinoplasty, etc. Besides, he is also adept in body contouring surgeries such as breast augmentation, abdominoplasty, liposuction, etc. Moreover, Dr. Deepesh Goyal also performs complementary treatments such as Botox, derma fillers, microdermabrasion, etc.
What is Face Surgery?
Face surgery is a medical-surgical process. It helps improve the overall facial features, fixes the aging signs, and boosts confidence by giving the desired look. A few of the fixes that can be done with facial surgery are:
• Creases below the lower eyelids
• Sagging in the middle of the face
• Creases along the side of the nose reaching the corner of the mouth
• Absence of face fat
• Fatty deposit and loose skin under the chin and jaw
• The jowls caused by a loss of skin tone in the lower face
Face Surgery in Jaipur
Your face is the first place where the visible signs of aging appear. Few of the early symptoms make the fine lines appear, making you feel inferior about your look.
Face surgery is one such medical treatment that makes you feel good and provides a complete look transformation. Rejuvena Cosmo Care is a one-stop face surgery clinic in Jaipur to provide the most affordable face surgery in Jaipur under the expert's supervision.
Different Types of Facial Surgeries
The medical process at Rejuvena Cosmo Care – one of the premium face surgery clinic in Jaipur, is performed in conjunction with a facelift and includes brow lift, eyelid surgery, autologous fat transfer to conceal deep creases and hollowed scars.
The goal is to renew facial skin and modify facial contours with facial implants. Besides, a facelift helps with the aging signs. It enables the face to appear younger, fresh, and skin to be firm.
Liposuction of the face and neck is a standard procedure used in facial surgery to eliminate fatty tissues and restore a more natural appearance. It also aids in the tightening of facial muscles. Moreover, chemical peels, Botox, and fillers are also utilized to enhance the process.
Recovery After Facial Surgery
The length of time it takes for a patient to recover varies. After face surgery, the doctor suggests complete rest for a few days and sleeping with an elevated head during the first two weeks. It helps decrease swelling and protects the face from excessive force, swelling, or motion throughout the healing process.
Possible Risks Associated With Facial Surgery
Weakness
Bleeding
Swelling
Facial nerve injury
Persistent pain
Infection
Skin loss
Skin irregularities and discoloration
Fluid accumulation
Before considering face surgery in Jaipur, it is critical to consult a professional because not all procedures are suitable for everyone. Before the surgery, the patient's general health is assessed, and choices are explored. Medical issues, drug allergies, and medical history are all taken into account, ensuring a thorough examination of all available possibilities.