Do you know that an average adult scalp has 100,000 to 150,000 hairs on it and loses up to 100 every day? It is, however, natural and not a cause of concern. If you're losing more hair than this, it may be an indication of alopecia. It's a severe hair loss disorder that can affect both men and women, even children.
Hair loss can happen gradually or suddenly. It could affect your whole body or just your scalp. Some forms of hair loss are permanent. In contrast, others are only present for a short time. However, if you note the onset of this condition, it is never too late to seek medical care.
At Rejuvena Cosmo Care, Dr. Deepesh Goyal, our founder, focuses on providing the most-effective hair loss treatment in Jaipur. Besides, Dr. Deepesh Goyal is best known for his hands-on plastic surgery in Jaipur. Moreover, he is also adept in hair transplant in Jaipur. He will evaluate your scalp and prescribe appropriate treatment for your hair loss problems.
Now, let's have an overview of hair loss, its types, causes, treatments, and more.
Types of Hair Loss
Male or female pattern baldness:
It is one of the common causes of hair loss in both men and women. It happens as a result of a genetic disorder.
It begins unexpectedly and results in patchy hair loss in both men and women. It results in absolute baldness. Many people with this disorder, however, regain their hair after a few years.
It is a temporary thinning of the hair. It happens as a result of a change in your hair's growth cycle. At the same time, a significant number of hairs reach the shedding period. As a result, hair falls out, resulting in hair thinning.
This form of hair loss occurs spontaneously during the growing phase. It may be caused by increased chemical exposure during treatments such as chemotherapy. However, the hair will regrow in 2 to 3 months.
What Causes Hair Loss?
Hair loss is often caused by heredity. It happens when one or both parents suffer from alopecia.
Several causes, including aging, cause hair loss. Hairs enter a resting period as they get older. In contrast, the remaining hair grows in length and becomes more delicate.
Hair loss can also occur due to some medical conditions, steroids, and stress from work and personal reasons.
Which Medical Conditions Cause Hair Loss?
Anaemia
Thyroid diseases
Use of weight-loss drugs
Certain surgeries
Treatment-related to hormonal replacement
Immunity suppressing drugs
Different types of cancers
Now, let's know the advanced hair restoration treatments that can help reduce your hair loss problems.
Different Types of Hair Loss Treatments
Rejuvena Cosmo Care offers a variety of hair loss treatments in Jaipur. However, each treatment is tailored to the stage of hair loss and the condition of the hair.
Our hair expert will prescribe medicines if a medical condition causes your hair loss.
It is one of the effective and proven hair loss treatments. PRP therapy is an option if your hair loss is mild. It prevents hair loss and promotes hair regrowth.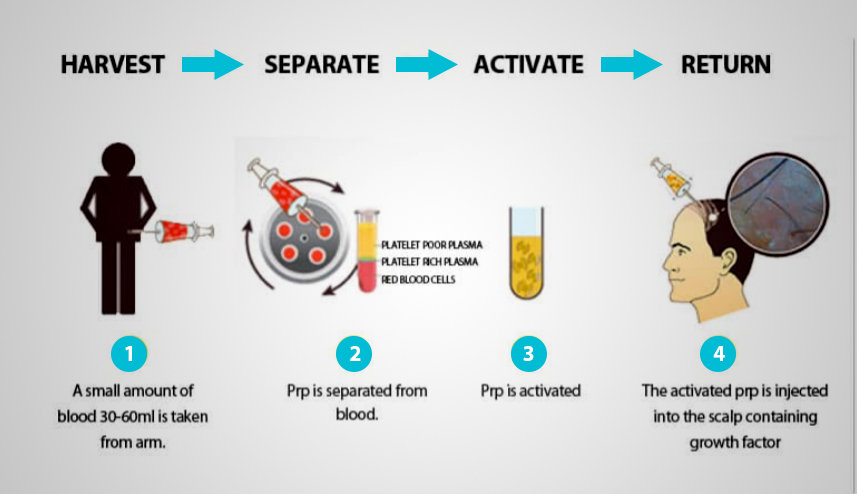 It's a non-surgical, low-cost option for treating hair loss and stimulating hair growth.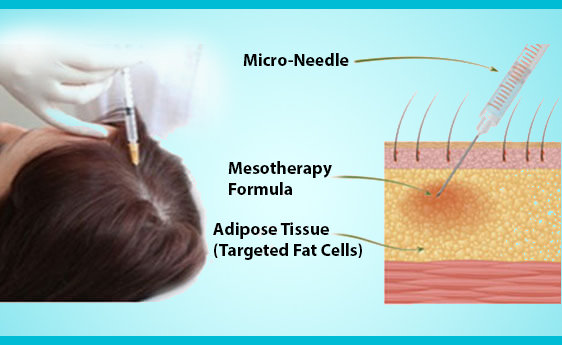 It is a simple scalp treatment that promotes thicker and healthier hair.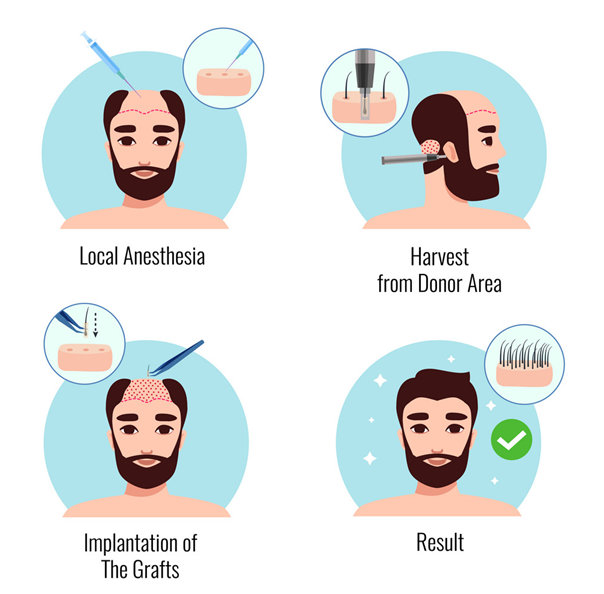 Rejuvena has a team of the best hair transplant surgeons in Jaipur. They are adept in advanced hair transplant techniques such as FUE and DHI. These methods involve removing hair from your scalp's backside and implanting them in the thinning or bald area. We have set affordable hair transplant cost in Jaipur so that anyone can avail of it and have the most-desirable and natural-looking hair.
Why Should You Choose Rejuvena Cosmo Care for Hair Loss Treatment in Jaipur?
Rejuvena Cosmo Care is a one-stop for innovative and most-effective hair loss treatments.
Our clinic has world-class, state-of-the-art facilities.
We offer cost-efficient hair restoration treatments.
We use advanced US-FDA-certified techniques and equipment.
Our team comprises well-qualified and experienced hair doctors in Jaipur.
We provide customized hair loss treatments depending on the client's needs.
We have served most of the customers with 95% satisfaction.
Make an appointment at Rejuvena Cosmo Care to avail of the advanced and most appropriate hair loss treatment in Jaipur.
Frequently Asked Questions:
1.Is it true that hair loss treatment takes longer to show effects?
The degree of hair loss affects the curability of hair loss. If the hair loss is caught early enough, it can be treated, and the hair loss can be reversed in few days. If your hair loss is severe, medication can take 4 to 5 months to resolve.
2. Is your hair loss treatment in Jaipur determined by the level of hair loss?
Hair loss occurs in eight phases. There will be no hair on your head by the end of the eighth stage. Rejuvena Cosmo Care in Jaipur provides various hair fall treatments dependent on the stages of hair fall.
We provide the following Hair Restoration Treatment in Jaipur:
PRP Treatment
Mesotherapy treatment
Scalp rejuvenation treatment
Hair transplant
3. What are the side-effects of hair loss treatment?
Hair loss treatments can only be recommended following a thorough examination of your medical history and current medical condition. As a result, there will be no side effects from the hair loss procedure.
4. How common is hair loss due to male pattern baldness in Jaipur?
Almost every man will experience hair loss at some stage in their life. Because of genetic, seasonal, and hormonal shifts, hair loss affects various populations at different rates. Male pattern hair loss affects 50% of people in Indian cities such as Delhi, Mumbai, Jaipur, and Bangalore by the age of 30. The remaining population, on the other hand, would lose their hair by the age of 40. Hair loss varies in degree from person to person.