Are you looking for an eyelash hair transplant treatment?

Want to get rid of the everyday drama of using artificial eyelash enhancers?

Dr. Deepesh Goyal's Rejuvena Cosmo Care offers the best eyelash hair transplant surgery in Sodala, Jaipur, at an affordable cost.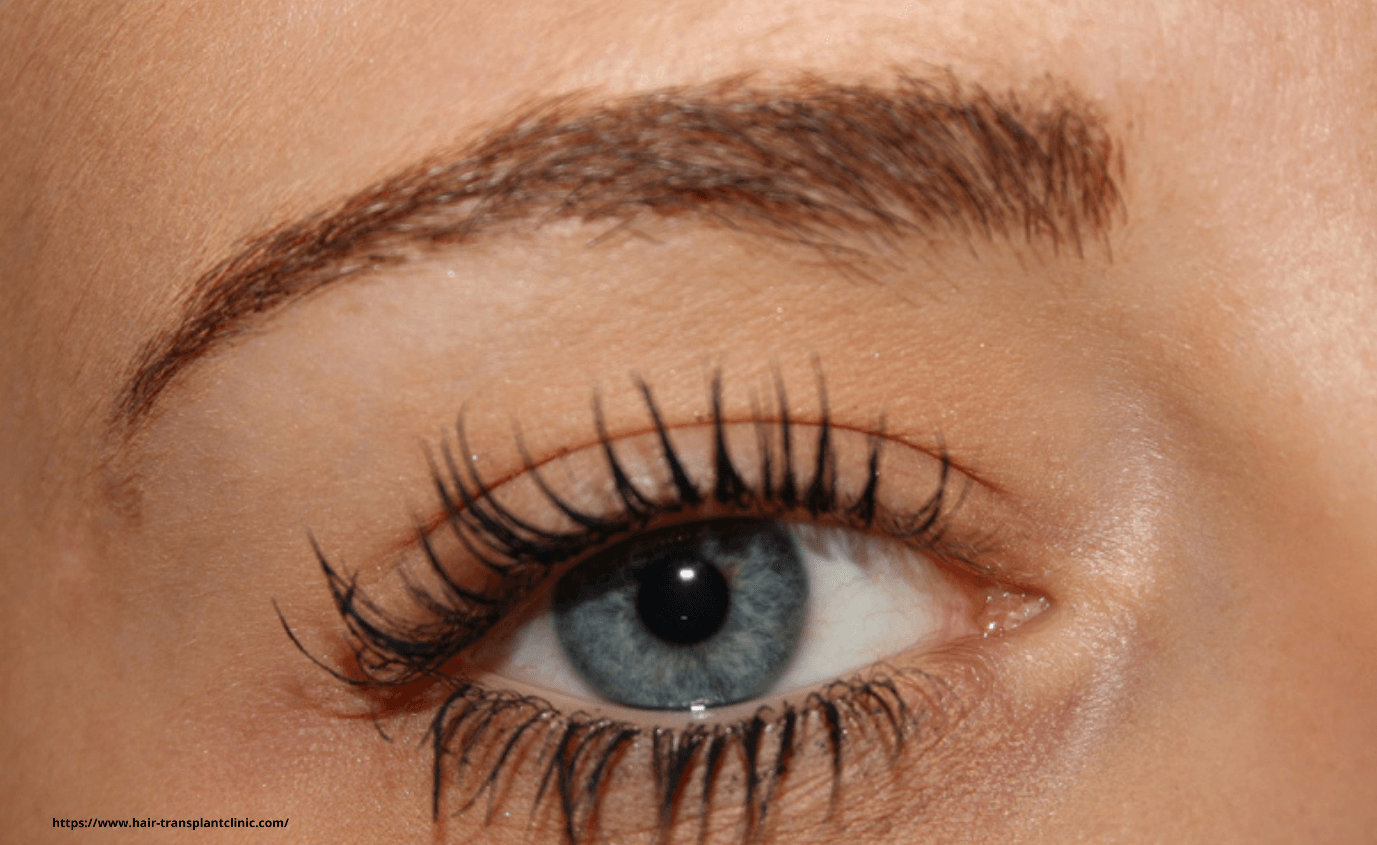 Dr. Deepesh Goyal is having profound experience in cosmetics and aesthetics treatments. He was awarded the Best Plastic and Cosmetic Surgeon of Rajasthan award in 2019. Our doctor is famous for providing premium quality treatment with the highest possible safety measures.
Along with that, Dr. Goyal is an expert cosmetic surgeon in Jaipur. He is performing cosmetic surgeries for the last 11 years. The number of cosmetic surgeries our doctor performs is more than 500 in a year.
We at Rejuvena Cosmo Care always use the most updated tools and technologies as per modern medical science. All of the staff in our clinic are well trained and aim to provide you with the utmost satisfaction.
Overview of an eyelash hair transplant?
Eyelash hair relocation is a method where our Dr. Goyal extracts hair follicles from the rear part of your scalp and embeds them into your eyelids. After a few months of the surgery, you will experience a fuller and longer eyelash.
It is an effective remedy for individuals who do not have an adequate number of hairs in their eyelash region. It will also work for those individuals who have lost their eyelashes because of any injury or any sickness.
Along with the thickness, eyelash hair transplant functions well enough for the individuals who have a family trend of inadequate eyelashes.
How does the treatment go?
To get a fuller look after the eyelash hair transplant, you will require about 50 to 100 hair in each eyelid. But remember that the required number can differ from person to person. The treatment goes by the following steps –
At first, we clean and shave the surgery area.
Then we apply local anaesthesia to ease your pain during the surgery.
After this, we find out the healthiest hair follicles for your eyelash.
Then it comes pocket making and implanting the hair follicles into your eyelids.
The surgery takes 2 to 4 hours in total to have a complete eyelash hair transplant. As the area of implantation is very sensitive, we take extra care while performing the surgery.
Here, we use a curved needle, so the implantation does not damage your eyes.
Let us see the eyelash hair transplant cost in Jaipur:
The cost of an eyelash hair transplant at Rejuvena Cosmo Care is Rs. 20 for each hair graft. So, you can have an idea about the total cost.
But remember that the total cost will differ from person to person according to their requirements. Book an appointment with us for your consultation.
Why should one undergo eyelash hair transplant surgery?
An eyelash hair transplant performed by a hair transplant surgeon like Dr. Deepesh Goyal can benefit you in numerous ways. These ways are as follows-
It will provide you with permanent freedom from all sorts of artificial eyelash enhancer.
The implanted hairs into your eyelids will give you the natural feel of your eyelashes.
You will finally get the required length and density of your eyelashes.
The surgery will enhance your overall appearance aesthetically.
There will be no scar on your eyelids.
As we use local anaesthesia, the surgery will not give you any pain.
The treatment is least harmful.
It is one of the highly performed procedures of hair transplant in Jaipur.
What are the side effects of the treatment?
As with any other hair transplant treatments, eyelash hair transplant treatment also has specific side effects. But all of them are temporary and significantly less in number.
You may experience swelling, bruising, and irritation in your eyelash area. In certain rare cases, you may experience inflammation, infections in your donor area of the scalp.
Frequently Asked Questions:
1.Am I a suitable candidate for an eyelash hair transplant?
If you want to get more density in your eyelash, you are a suitable candidate for the same. But the minimum age requirement is 20 years. So, your age should be more than or at least 20 years for the surgery.
2. How long will it take to see the result after surgery?
The newly transplanted eyelashes will fall out after the surgery. Do not worry; all of them will grow again after a few months. You will see the result after 12 months of the surgery.
3. Why do we opt for eyelash hair transplant?
The treatment is minimally invasive and gives a long-lasting remedy for your insufficient eyelashes.
4. Can I return to my regular work within the same day?
Yes, you can return to your regular work on the same day because the treatment takes significantly less amount of time during the surgery.