Hair loss is a common problem experienced by women which are caused due to androgenic alopecia. It leads to permanent hair loss from the scalp, which leads to baldness.
In this modern lifestyle, the number of women suffering from androgenic alopecia and baldness in Jaipur is increasing day by day. Many women try topical applications such as lotions, creams, oils and various shampoos but eventually failed to regrow their hair back naturally.
Are you suffering from the same issue? Female hair transplant in Jaipur is the best solution for you as it not only stops the excessive hair fall but also helps to regrow the hair back naturally.
It is the safest and most effective option for women if done by an experienced and qualified board-certified hair transplant surgeon like Dr. Deepesh Goyal at Rejuvena Cosmo Care.
Female hair transplant is a surgical procedure highly recommended for women who want to cover their baldness and restore their natural hair back.

In a female hair transplant, hair follicles are extracted from the donor area and implanted into the bald area. After a few months, hair growth starts naturally, giving you denser hair and a younger look.
Indications you need a female hair transplant:
You have traction alopecia which means you suffer from gradual hair loss due to tying tight braids or ponytails.
You have pattern baldness like men.
You are suffering from hair loss due to trauma, burn, surgery, or any scarring from any accident.
You have tried many topical and regular medicines, but you have failed to regrow your hair back.
Procedures of Female hair transplant:
The procedure of a female hair transplant is the same as the procedure done for a male hair transplant.
The surgeon removes the hair follicles from the donor idea usually from the back or sides of the scalp and transplants it into the recipient area to cover the baldness.
Let us understand the techniques of female hair transplant
1. FUT (Follicular Unit Transplant)
FUT is a traditional method of hair transplant in which the hair transplant surgeon removes the strip of the hair-bearing skin from the donor area. Under the magnifying glass, he cuts and separates individual follicles from the strip.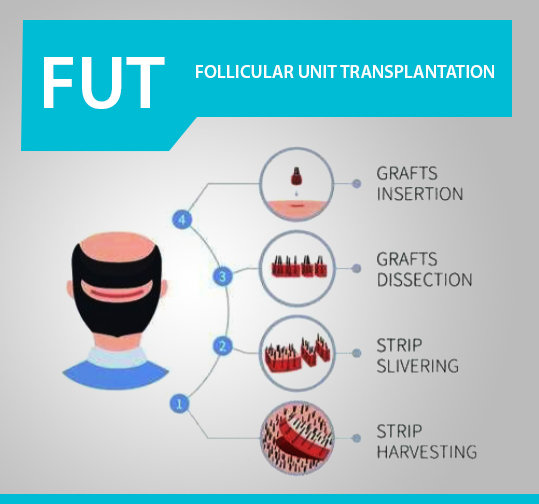 The individual follicles or grafts are then implanted into the bald area. After implantation, these follicles help to achieve hair growth. The only drawback of this method is that it leaves a scar on the donor area from where the strip is removed. Nevertheless, since women keep long hair, the scar is hardly visible. Hence, it is one of the effective and highly used methods of hair transplant in Jaipur. It is less time-consuming compared to FUE.
2. FUE (Follicular Unit Extraction)
FUE is a modern method of hair transplant in which individual hair follicles are removed from the donor area and implanted into the bald area, one by one. Thousands of hair grafts are individually extracted and then implanted into the bald area.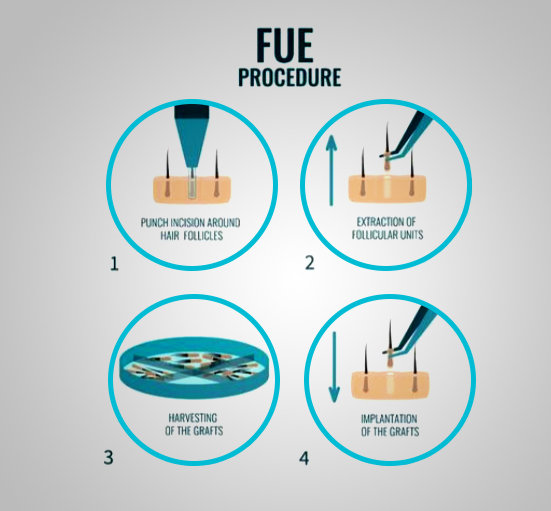 While implanting, using a punch tool, tiny holes are made on the recipient area in order to implant these individual graphs. This method leaves no scar either on the donor area or recipient area. Hence, it is used more compared to FUT. It is more time-consuming compared to FUT.
Cost of female hair transplant:
The cost of a female hair transplant differs from patient to patient depending on the method of her transplant used. At the Rejuvena clinic, we provide world-class hair transplant for women at an affordable cost.
For the FUT method, we charge Rs. 25 to Rs. 35 per graft. Approximately for 1000 grafts, the cost will range between Rs. 25000 to Rs. 35,000. For the FUE method, we charge between Rs. 20 to 25 per graft. Approximately for 1000 grafts, the cost will range between Rs. 20000 to Rs. 30,000. At Rejuvena, the hair transplant cost in Jaipur is quite affordable as we provide EMI options for easy payment.
The cost changes from person to person depending on a number of factors such as:
Level of baldness
Number of graphs required for implantation
The health of the donor area
Additional treatments required to increase the effectiveness of the treatment such as PRP or Mesotherapy
Side effects of female hair transplant:
The side effects of female hair transplants are minor and temporary. It can be resolved within a few days through medications.
The side effects include:
Infection
Swelling on the forehead
Temporary numbness on the transplanted area
Most patients can resume their regular routine within 2 to 5 days after the procedure. Hence it is worth considering female hair transplant treatment if you are facing hair fall issues leading to baldness.
Benefits of female hair transplant:
It is a safe and painless procedure
It is a one-time investment for a long run
The transplanted hair stays permanently.
The transplanted hair is natural, giving you natural results.
Why choose us?
1. Experienced doctors: Dr. Deepesh Goyal is an experienced hair transplant surgeon in Jaipur with more than 10+ years of experience in conducting her transplant procedures, safely and successfully. He performs hair transplant treatments without causing any long-term side effects.
2. Advanced Clinic: Our clinic has State-of-the-art infrastructure and is well equipped with the latest technology required to perform the female hair transplant treatment. We maintain complete hygiene and the safety of the patients during the treatment.
3. Use of advanced equipment: At our Rejuvena clinic, we use the latest and advanced equipment for performing female hair transplant procedures so that the results come out to be very natural for lifelong. Our tools help us to perform a safe and comfortable procedure for our patients throughout the treatment.
4. Quality customer service: Our trained staff is highly patient-friendly. We ensure all our patients feel at home at our clinic. Our hospitality will give you a pleasant experience of the hair transplant procedure.