Hair transplantation is a cutting-edge hair restoration procedure. It is now available in Jaipur. Hair transplant surgeons recommend it to individuals with severe hair loss or baldness. Since hair transplantation is a surgical treatment, the patient must adhere to strict pre and post-operative care to get the desired results from the best hair transplant in Jaipur. Depending on the type of hair transplant, these guidelines may differ.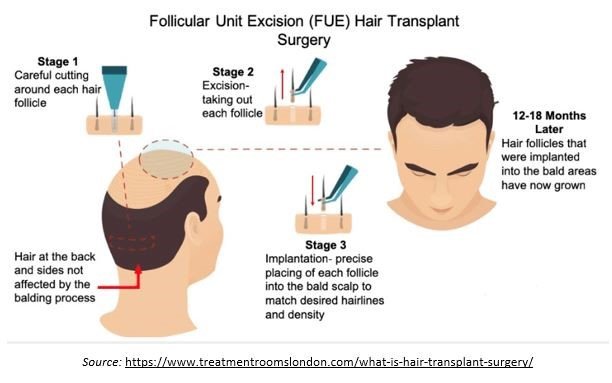 Hair transplantation involves extracting hair follicles from a donor site and implanting them in a bald area. The hair transplant surgeon in Jaipur would advise patients not to wash their hair for at least a few hours following the hair transplant. The next day, the patient can shower with the water gently running over the treated area.
Why Is It Necessary To Wash The Scalp After A Hair Transplant?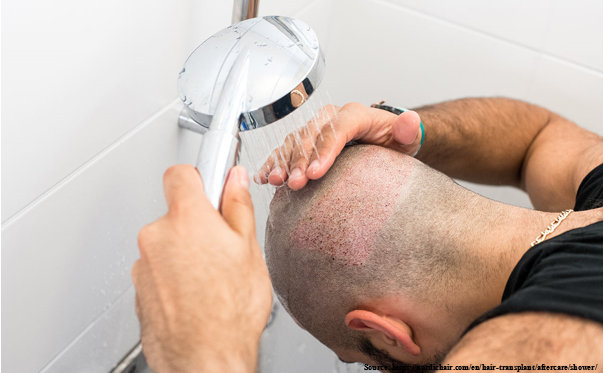 Cleaning the scalp, the day after a hair transplant is mainly to remove any scabs or dried blood. As a result, healing could happen much more quickly, lowering the danger of infection spreading to the scalp. Allow the hair to air dry thoroughly after washing them.
What Should the Patients Avoid After A Hair Transplant?
For the initial one to two weeks, avoid scraping, plucking, or scratching the surgical area to allow the transplanted hair to settle in and get adequately attached to the scalp.
Hair should be cleaned twice a day with water rubbed gently into the scalp. Itching in the donor area is a possibility as well. The patient should not pick up the scabs once they have dried.
Wash the hair with any mild shampoo after 10 to 14 days and gently massage the operated area. The removal of scabs helps in normal hair growth. New hair growth will begin 2 to 3 months after the hair transplant.
We hope that the information provided above will help you achieve the desired hair transplant results. For any guidance, get in touch with us by calling on 09024445544 or e-mail us at drdeegee2k@gmail.com.