Hair transplant surgery has become a commonly known method for preventing baldness and massive hair loss. It can deliver the most consistent outcomes with no long-term side effects. Whatever the reason for your hair loss, starting from Hereditary factors to hormonal malfunction or side effects of medications, a hair transplant can provide you the most satisfactory results.
In the twenty-first century, having perfect hair isn't just about what you desire. Instead, it has evolved into a must for all. The importance of beauty is very high for millennials, who constantly strive to be at the top of their game.
However, we have seen several cases where high inflation and a deteriorating economic situation make affordability a significant concern. So, it has become a tough thing for many people who cannot afford the huge cost of hair transplant treatment.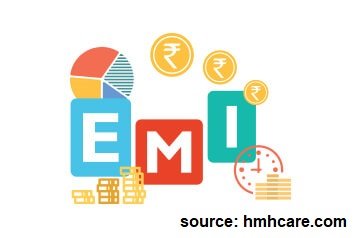 Are you looking for a hair transplant clinic in Jaipur?

But are you concerned about the high costs?

Let us look at how Rejuvena Cosmo Care will help you save money.
Like most cosmetic surgery, a hair transplant treatment cost is not covered by any health insurance. The reason behind this is the procedure does not improve your health in any way. It gives you enhanced beautification without having any harm to your body.
The craze for having a well-defined hairline and thick density of hair on your scalp, on the other hand, has become a must for everybody. So, to cope with this problem, an EMI facility is the best suitable option for you. It can provide you easy repayment options with flexible plans.
We at our clinic have seen that many people face problems paying the total amount of a hair transplant treatment altogether. So, for flexible plans, take advantage of Rejuvena Cosmo care's EMI service.
If you want to get a hair transplant at Rejuvena Cosmo Care, we will give you simple EMI choices. The loan installments would be affordable and straightforward.
So, how much does hair transplant surgery cost in Jaipur?
There is no set price for hair transplant surgery. It depends on various factors such as the extent of your hair loss and the number of hair grafts you will require for your surgery. Even though our hair transplant surgeon will recommend the requisite number of hair grafts for your treatment, the final decision will be yours.
Along with that, various related aspects such as the surgical process, the surgeon's expertise, the extent of your hair loss, and the clinic's location will play a role in determining the hair transplant cost in Jaipur.
In most cases, we bill Rs. 20 to Rs. 25 per hair graft while conducting a hair transplant procedure.
What are the benefits of using an EMI payment plan to cover the bills?

If you can handle the cost of your hair transplant yourself, there is no problem at all. But if your situation is not the same opting for a no-cost EMI is the safest way to afford your hair transplant operation. The below are some of the benefits of using EMI to pay for a hair transplant:
• Easy repayments – The main benefit of using an EMI option is making flexible installments as per your requirements. We at Rejuvena Cosmo care make the terms of your EMIs as per your need. You can have a pay-out term with your medical costs ranging from a few months to a year, depending on your needs.
• Easily affordable – With the growing rate of inflation in the medical world, a hair transplant operation is becoming more costly day by day. However, EMI makes it easy to pay back the treatment costs.
Our doctor will provide you proper guidance about the after-treatment care that you need to follow to get the best result. We do not charge anything extra for providing the same.
When we are providing an easy EMI facility at Rejuvena Cosmo Care, what are you waiting for? Visit us today or book your appointment with us now.