Reconstructive cosmetic surgery repairs facial and body abnormalities caused by birth deformities, tumours, injury, disease, developmental abnormalities, or aging. Reconstructive cosmetic surgery is usually performed to enhance body function. However, it can also restore a more natural look and boost the patient's confidence (this may also be called cosmetic surgery).
Rejuvena Cosmo Care offers various reconstructive cosmetic surgery in Jaipur by Dr Deepesh Goyal with effective results. Dr Deepesh Goyal is one of the proficient plastic surgeons in Jaipur. Moreover, Dr Goyal is well-known for his expertise in advanced and less invasive plastic surgery in Jaipur.
Who is eligible for Reconstructive Cosmetic Surgery?
Patients of all ages can benefit from reconstructive cosmetic surgery, whether they are an infant with a congenital condition, a young adult involved in an accident, or an elderly adult with an aging problem.
Reconstructive cosmetic surgery is performed on two groups of people:
People who have been born with a congenital disability such as craniofacial irregularities, cleft lip, or hand deformations.
People with physical flaws such as those resulting from an accident, disease, or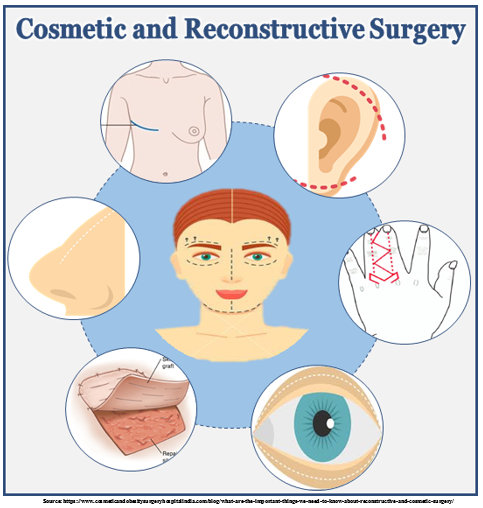 How is Reconstructive Cosmetic Surgery performed?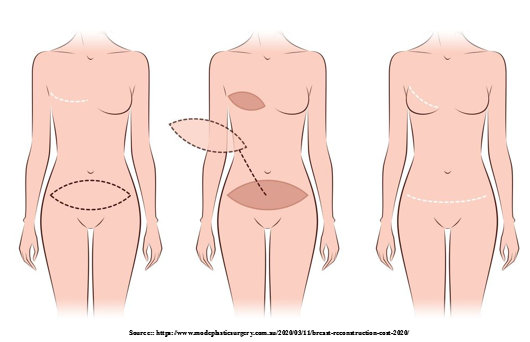 In reconstructive cosmetic surgery, plastic surgeons use various methods and procedures. Plastic surgeons also perform reconstructive cosmetic surgery in breast reconstruction following a mastectomy, repair of post-operative and post-traumatic defects, etc.
Moreover, surgeons can perform microsurgeries to transfer tissues to cover the affected region where local tissue is insufficient in this type of surgery. Hence, muscles, fats, free skin flaps, or a combination are separated from one part of the body and transferred to the other.
Suturing veins and arteries as thin as one or two millimetres in diameter reconnect them to the bloodstream.
Plastic surgeons focus on minimizing the visibility of scars to the greatest extent possible.
Our plastic surgeons ensure that the patients get the most satisfying and desired outcomes after their reconstructive cosmetic surgery in Jaipur.
What are the Risks and Complications of Reconstructive Cosmetic Surgery?
Any surgery brings some risks and complications. The anatomy and ability to heal vary from person to person. Depending on the nature of the surgery and the patient's health, a few of the complications and risks related to reconstructive cosmetic surgery are:
Infection
Severe bleeding
Bruising
Issues in wound healing
Reaction to anesthesia
Complications may increase if the patient:
Smoke
Have connective-tissue injury
Have damaged skin due to radiation therapy
Have decreased blood flow at the operated site
Have weak immunity
Have bad dietary practices
Other risks can exist, depending on the patient's medical condition. Before the surgery, make sure to discuss any queries with the surgeon.
If you are interested in reconstructive cosmetic surgery in Jaipur, make an appointment with Rejuvena Cosmo Care to know more about the treatment, results, cost, and other information.