One of the most distinguishing aspects of beauty and elegance is the lips. More prominent, fuller lips are trendy among the younger age. However, not everyone prefers their lips to be the focal point of their face. By altering the size and contour of the lips, lip corrective surgery may create beautiful and appealing lips.
Overview of Lip surgery: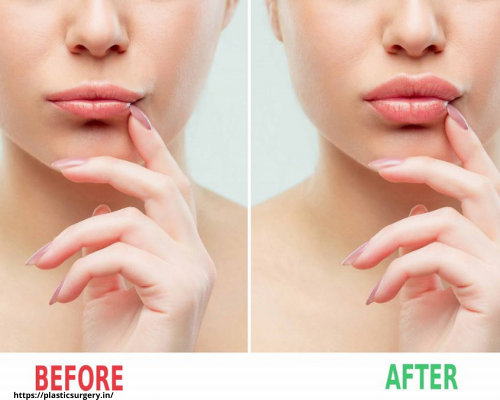 Lip surgery is a cosmetic operation that can make your lips look bigger and plumper. Lip augmentation is a surgical procedure that can increase the size and contour of your lips if you were not born with plumper lips or thinned with age.
Lip augmentation is now routinely done using injectable dermal fillers i.e. lips filler, fat injections, and surgically placed dermal fat. Enhancement or expansion of otherwise normal lips and contouring to improve the dimensional relationship with the nose, teeth, and surrounding facial structure are all examples of cosmetic lip augmentation.
Visit Dr. Deepesh Goyal, the best plastic surgeon in Jaipur to undergo the safest lip surgery in Jaipur.
Are you a good candidate for lip augmentation?
If you're in the following categories, you're a candidate for lip augmentation -
Unhappy with the contour of your lips
Over the age of eighteen
Physically capable
Having reasonable expectations regarding the procedure's outcome and recovery time
Non-smoker
To minimize severe surgical problems and assess your medical status, your lip plastic surgery doctor will conduct several tests before surgery. These are -
Test for allergies
Urine examination
Test your blood sugar levels
Procedure for lip correction surgery:
Lip Enhancement
It is a procedure that employs various materials to create the impression of plumper lips. Fillers and fat injections can be used to enhance the lips temporarily. These products aid in the reduction of wrinkles around the mouth as well.
Before injecting the fillers, Dr. Deepesh Goyal, the plastic surgeon in Jaipur, injects a little numbing agent. It will require more than one session to achieve the desired outcomes.
Lip rejuvenation surgery
It takes between 40 minutes and an hour. Your cosmetic surgeon will mark the area according to the desired form. Central excision, lateral excision, full-length excision, and asymmetric excision are some of the lip reduction methods in Jaipur.
Your cosmetic surgeon will administer a local anesthetic at the surgical location to numbs the region and make the process more pleasant. Then he will perform the surgical treatment.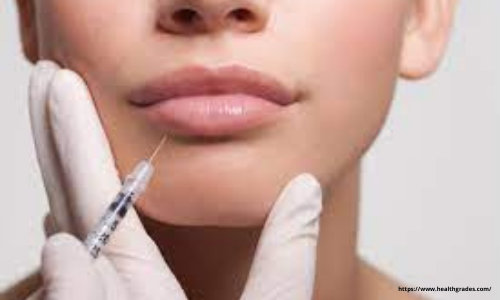 Care after the surgery:
You should follow the following things after the surgery-
Apply an ice pack to the lips to minimize swelling and pain.
Before having food or drink, make sure it's at room temperature.
Eat soft food for 2 to 3 days following surgery.
After each meal, use mouthwash regularly.
Maintain a healthy level of moisture and cleanliness on your lips.
Brush gently with a tiny toothbrush.
You should avoid kissing for at least two weeks.
Take the prescribed medications.
What are the advantages of lip surgery?
You can reduce the size of your lips if they are too big.
You can enhance the overall appearance of your lips.
You can correct your drooping lips.
You can get symmetric lips.
What is the cost of lip surgery at Jaipur?
The lip surgery cost differs from patient to patient as per their requirement and medical status. So it is better to contact our lip surgery clinic in Jaipur to know the details.
Why should you have a Lip surgery at Rejuvena Cosmo Care?
Rejuvena Cosmo Care is the best option for lip surgery in Jaipur because of the following reasons:
One of the top plastic surgeons in Jaipur is Dr. Deepesh Goyal; with almost 13 years of expertise in plastic surgery, he is a well-known name. The doctor has conducted several successful rhinoplasty operations as well as a variety of other cosmetic procedures.
Dr. Deepesh received his master's degree in Plastic and Reconstructive Surgery from Kolkata's IPGMER and SSKM Hospital, two of India's most prominent medical schools. You will get excellent results as a result of using cutting-edge technology in operations.
The staff at Rejuvena Cosmo Care are highly educated in various cosmetic treatments and can create a customized surgery program for you. They ensure the comfort of all the patients. The entire team works together to guarantee that you have the most natural-looking and beautiful lips to match your facial features.
For all of our treatments at Rejuvena, we only employ the most modern tools and technology. All of our cosmetic treatments are performed using state-of-the-art equipment that provides excellent results.
Your look will undoubtedly improve after the treatment. There will be zero complications after the treatment.