Do you desire a lovely dimpled cheek and a bright smile?

Do you want a natural dimple since you didn't have one when you were born?
If you answered yes, dimple creation surgery might be a good option for you. Dimpleplasty is a cosmetic surgery procedure that involves creating a dimple in the cheek or chin to improve and enhance a person's look. The dimple is typically seen as an excellent facial feature that complements the beauty of the smile.
Dr. Deepesh Goyal, one of the top plastic surgeons in Jaipur Rajasthan, conducts a safe and effective dimple surgery in his Rejuvena Cosmo Care Clinic. Dr. Deepesh can also change the size, shape, and length of the dimples to exactly match the patient's facial characteristics.
Dr. Deepesh concentrates on creating natural-looking dimples, complimenting the rest of the face, and enhancing the patient's smile and personality. As a result, he is regarded as one of Jaipur's top dimple creation doctors.
What is a dimple creation surgery, and how does it work?
A dimple is a tiny mark in the skin on the face or chin of a person. This quality enhances a person's attractiveness.
Dimpleplasty is a minimally invasive surgery that creates dimples on the face, such as the cheeks and chin. It's a cosmetic treatment that may give you natural-looking dimples.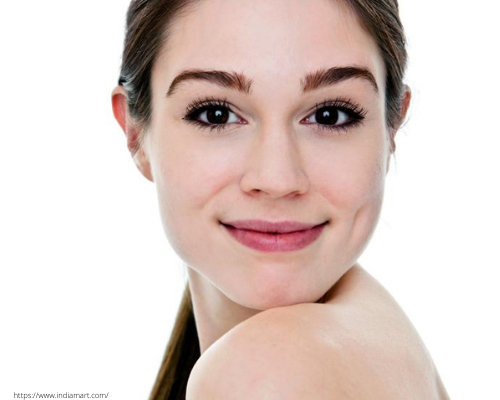 Who is a good candidate?
Anyone from the following can be a good candidate for dimple creation surgery.
A healthy and fit person.
It may be carried out on people of all skin tones and kinds.
It's beneficial for people who have fuller cheeks.
Dimpleplasty should be seen in the context of the candidate's expectations.
Following dimple surgery, the patient should be prepared to maintain a healthy lifestyle.
How much does Dimpleplasty cost in Jaipur?
In Jaipur, dimple surgery costs range from Rs. 35,000 and Rs. 50,000. The number, size, and form of the dimples affect the cost of the treatment. It's a one-of-a-kind aesthetic procedure that varies from patient to patient. So, it will be better if you can contact Rejuvena Cosmo Care, the best Plastic surgery clinic in Jaipur.
Dimpleplasty costs are determined by several factors, the most important of which are:
The cost of a surgeon's services.
The cost of an anesthesiologist.
Medications used during surgery costs.
Post-operative consultations are available right away.
What are the preoperative preparations?
Although dimple surgery is a minimally invasive procedure, the patient does not need to make many preparations before the process.
The surgeon may tell the patient to prepare for dimple surgery by following the steps below:
Undergo a few laboratory tests, such as a blood and urine analysis, as well as a medical assessment.
Take some new drugs or make adjustments to your current ones.
Stop smoking.
Aspirin, anti-inflammatory medications, and herbal supplements should all be avoided since they might induce bleeding problems.
The procedure of the treatment: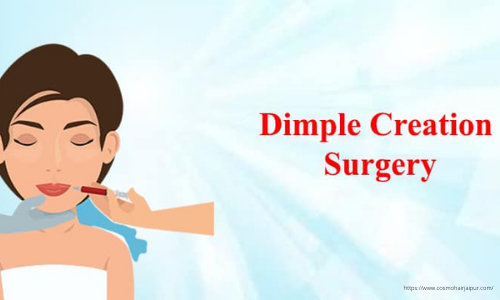 While performing the surgery, anesthesia is the first step. A
Dimpleplasty will be performed under local anesthesia by the plastic surgeon.
Then your plastic surgeon will make a tiny, painless incision on the inside side of the face.
A tiny absorbable suture will be inserted into the inside of the cheek and held beneath the skin's surface where the plastic surgeon needs the dimple.
When this suture is tied, it causes dimpling in the surrounding skin. Even when not smiling, the dimple is noticeable at first. The dimple is only apparent while smiling or moving the face after a few days or weeks.
What are the advantages of dimple creation surgery?
Dimples that are both permanent and attractive. They enhance general attractiveness and self-esteem.
There is no need for hospitalization, even for one night.
Instantaneous outcomes.
There is minimal downtime.
Is there a risk of Dimple creation surgery?
Despite being a basic cosmetic treatment, dimple creation surgery has fewer hazards. Some of the uncommon risks linked with dimple creation surgery include:
Bleeding at the site of treatment
Redness
Swelling
Scarring
Book your appointment for a consultation with Dr. Deepesh Goyal, our professional dimple creation surgery specialist in Jaipur, if you're not sure if you're a candidate for dimple creation surgery. Dr. Deepesh will provide experienced advice and answer any questions you may have throughout the appointment.